The origin of the company
Pilgrim was established over sixty years ago near Manchester in the UK. The Pilgrim name originates from Tom Bunyan, who was a Chief Engineer for P&O. He patented some products and used the name Pilgrim as an identification. Tom always maintained that his ancestor was John Bunyan, writer of the famous "Pilgrim Progress" and hence the use of the name Pilgrim.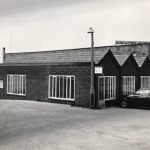 Tom's Patents related to the Marine Industry and P&O formed a company to handle the licences, which included the PILGRIM NUT 7-1/4-inch thread size plus and the MorGrip coupling bolt. The incumbent company in Oldham was Doncaster Moorside Ltd, who became the licensees to develop sales and manufacturing.
As the Marine Industry declined in the Mid 1980's the company expanded into the Power Industry with a closure system for turbines based upon the Pilgrim Nut principle as well as coupling bolts based upon the MorGrip bolt.  In 1986 the company was sold to T&N Hydra-Tight Ltd and the company was reformed around a nucleus of products focusing on Marine and Power Industries and was renamed Pilgrim. In 1987 Pilgrim gained entry into the Official Guinness Book of Records for manufacturing the largest hydraulic nut in the world.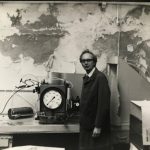 The company achieved considerable growth through to the mid 1990's and in 1994 the company split and both the Marine industry products and RadialFit bolts for the power industry were acquired by the SKF group and Pilgrim International Limited was created. It was at this time the Pilgrim and Westinghouse signed their first Royalty Agreement allowing Pilgrim to sell its Radial Fit Bolt technology via Westinghouse's customers for Turbine couplings.
In the proceeding years Pilgrim developed into an innovative and worldwide leading supplier of bolting solutions primarily for the Power and Marine industries, as well as a number of other industries such as Oil, Steel and Mining.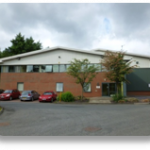 Pilgrim has expanded rapidly during the last ten years as these industries have recognised the time and cost savings associated with the use of Pilgrim's hydraulically installed Controlled Bolting systems.  It has provided a safe installation and removal procedure, which meets ever increasing health and safety requirements. In 2001 the need to increase capacity enabled a relocation to a purpose built facility close to the original facility in Oldham. This move coincided with a programme to upgrade the manufacturing capabilities and embrace CNC technology for the first time.
Pilgrim  continues both to develop the product design and manufacturing processes and these developments have further cemented the company's worldwide reputation for innovation, outstanding quality & performance. Accredited with ISO 9001-2015 Quality Management System,  OHSAS 18001 Health and Safety Management System and ISO 14001 Environmental Management System, Pilgrim is focused on building upon its success in global markets by challenging conventional bolting and tensioning systems and advancing innovative new concepts in these areas.