Our mission is to provide you with a world of trouble free decoupling.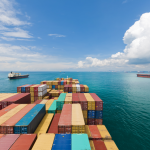 In a world of ever increasing demands, we at Pilgrim recognise the importance to reduce waste and unwanted costs to ensure you get the maximum return on investment (ROI) of your asset. Whether your asset is in dry dock for prearrange repairs or due to an emergency, Pilgrim have a comprehensive Product Range from Engineered Bolts such as our Class Approved Radially Fitted Hydraulic Bolts, Tensioning systems for covers / casings through to Hydraulic Nuts for propellers installations we are here to remove uncertainty. Below are some typical applications where our products / solutions can be found on a vessel.
if you experience any of the following, Pilgrim can help:
Seized coupling bolts.
Hole damage when removing conventional coupling bolts.
Coupling face damage when removing conventional coupling bolts.
Unwanted and risky practices when removing seized coupling bolts.
The need to reduce your planned dry dock time.
The need to minimise the impact of unplanned decoupling.