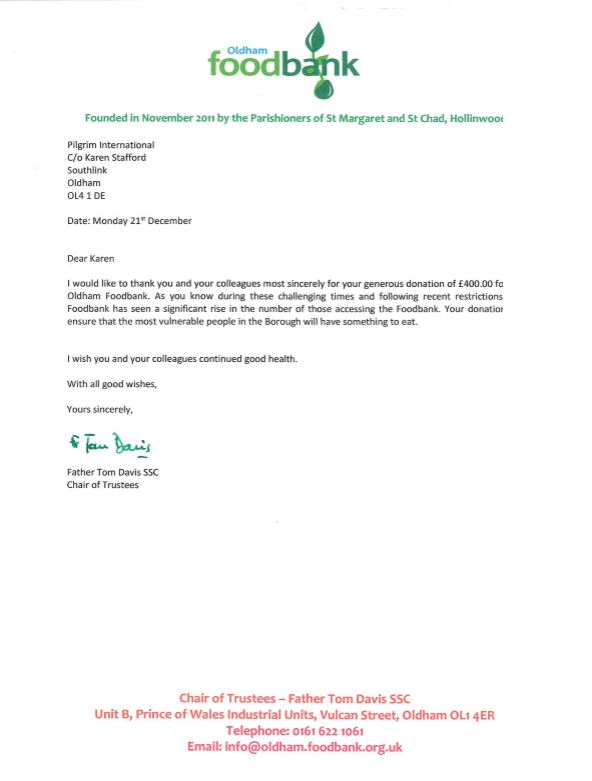 Traditionally Pilgrim host a Christmas party in December for its employees and partners to celebrate the year.
As the Covid Pandemic continued, it became clear towards the end of the year that any traditional Christmas festivities would be affected and any party would not go ahead. It was at this point that the Pilgrim employees decided to donate the party fund to charity helping local families.
Oldham foodbank is part of the Trussell Trust's network of 428 foodbanks, working to tackle food poverty and hunger in local communities. Oldham Foodbank was founded by Fr David Hawthorn from St Margaret's, Hollinwood & St. Chad's, Limeside. It is a collaboration of local churches and community groups of all denominations, faiths and none, working together towards stopping hunger in the Oldham area. They help people by providing emergency food. It is also their aim to help people out of poverty by also providing free access to the internet for job searches and online applications, free use of telephone to contact agencies and employers.
For further details please visit this great cause at : https://oldham.foodbank.org.uk/