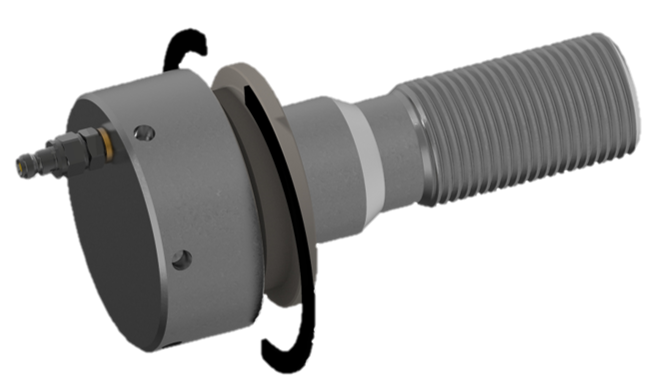 The Pilgrim MorThrust Bolt is an engineered clearance bolt with a built in hydraulic load-cell.
Designed for either blind or thru holes where a controlled, accurate pre-load is required and leaves the application free from damage associated from conventional bolt solutions. With a size range of M36 To M120 plus, the Pilgrim Bolt is a neat and versatile bolt solution coming in three basic designs; shim, top locking or bottom locking collars to ensure the easiest of installation and removal. This solution is designed with slow rotating or static flanges.
Benefits:
No Flange face damaging
High retained loads
Either shim or locking collar design
Great for restricted access areas
Ideal for remote or portable applications as no special bolt tensioning tools needed.