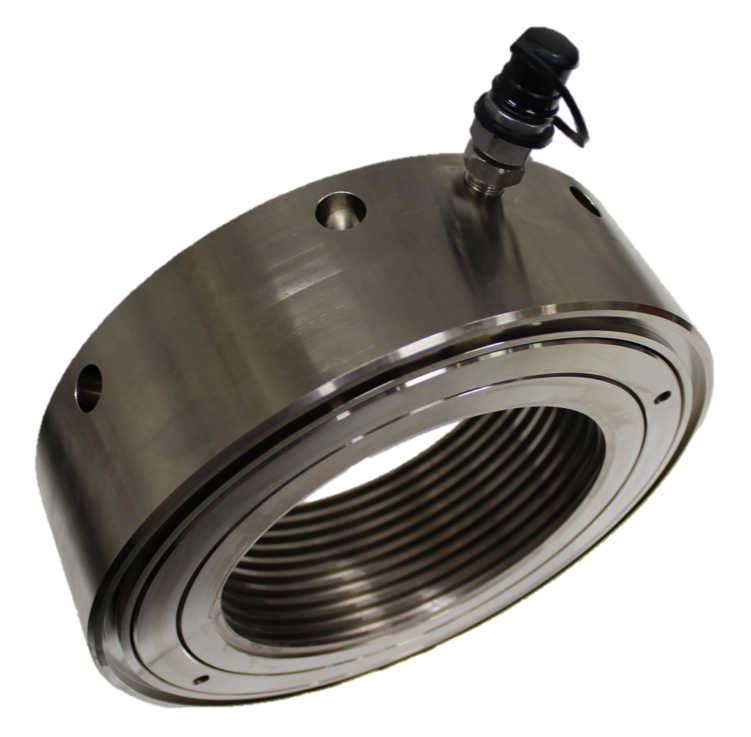 The Pilgrim hydraulic nut known simply as the Pilgrim Nut (PN) has become the Marine Industry standard tool for fitting propellers, providing a quick, safe and cost-effective installation solution

It is also used extensively for tiller, rudder and stabiliser applications where precise high loading is required.
The hydraulic pressure required by the Pilgrim Nut is provided by the MK10 MorPress air driven pump. When pressure is applied, the piston of the Pilgrim Nut extends, pushing the propeller or rudder up the tapered shaft. The applied pressure and travel of the piston correspond to the required push-up distance of the application.
As well as by oil injection techniques, removal of propellers and rudders can be simplified by reversing the Pilgrim Nut and using Pilgrim withdrawal equipment to pull the propeller or rudder off the taper.
The design principle of the Pilgrim Nut is universally accepted and approved by all major Classification Societies. Special designs also available for each product type:
Modified ports
Modified nut body
Modified threads
Special coatings/platings
High pressure application
Special materials
Modified load rings
BENEFITS INCLUDE
Fully class approved
Cost effective installation & removal
Reliable operation
Controlled and accurate loading