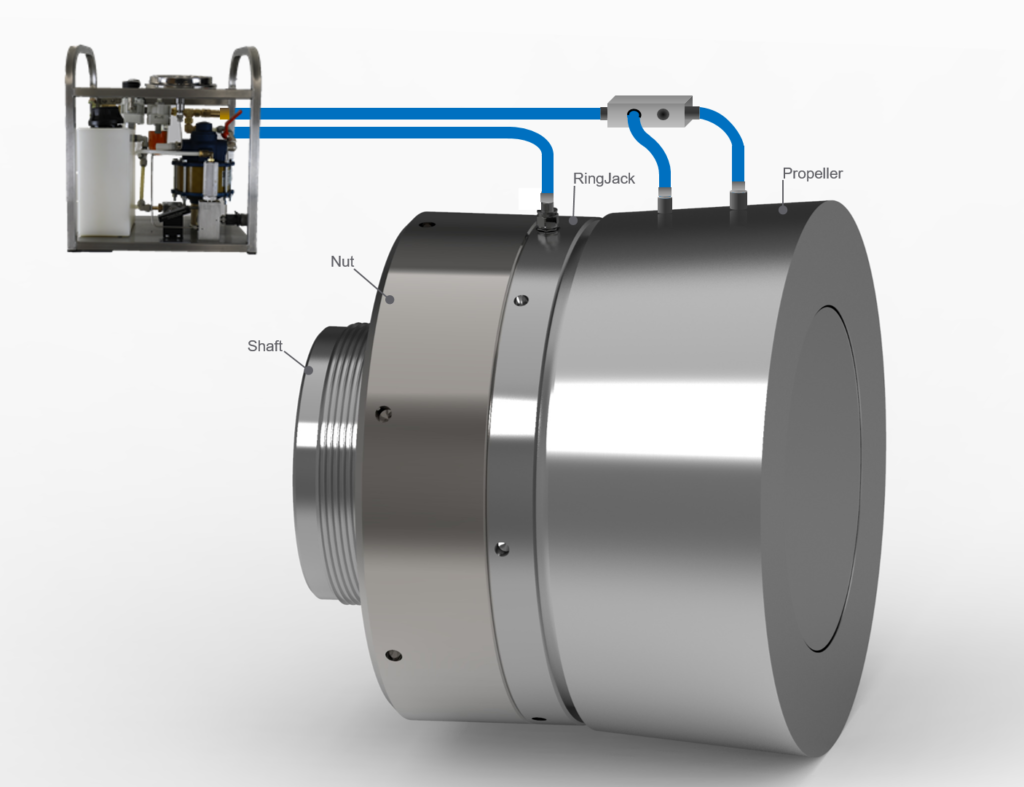 Oil Injection System using Pilgrim's MorPress Mk12 Air Driven Hydraulic pack
Easy to operate, robust and highly cost effective, the Pilgrim Oil Injection package is a complete system for the installation or removal of a propeller or rudder. Generally used with Pilgrim Nuts or Pilgrim RingJacks, the system comprises a Morpress air driven hydraulic pump incorporating two hydraulic outlets and gauges, flexible hoses and self-sealing quick release couplings.
The pump generates a controlled hydraulic pressure to the Pilgrim Nut or Pilgrim RingJack while injecting oil to the tapered shaft interface of the propeller or rudder. The use of this oil during installation ensures that components are mounted and secured quickly and with total reliability.
Versatile and incorporating built-in safety features, the pump has an outstanding track record for accuracy and dependability.
INSTALLATION AND REMOVAL
The time it takes to remove a propeller or rudder is greatly reduced by the Pilgrim oil injection package. An extensive range of other Oil Injection packages are also available using both MK12 Morpress air driven pumps and Pilgrim high pressure hand pumps.