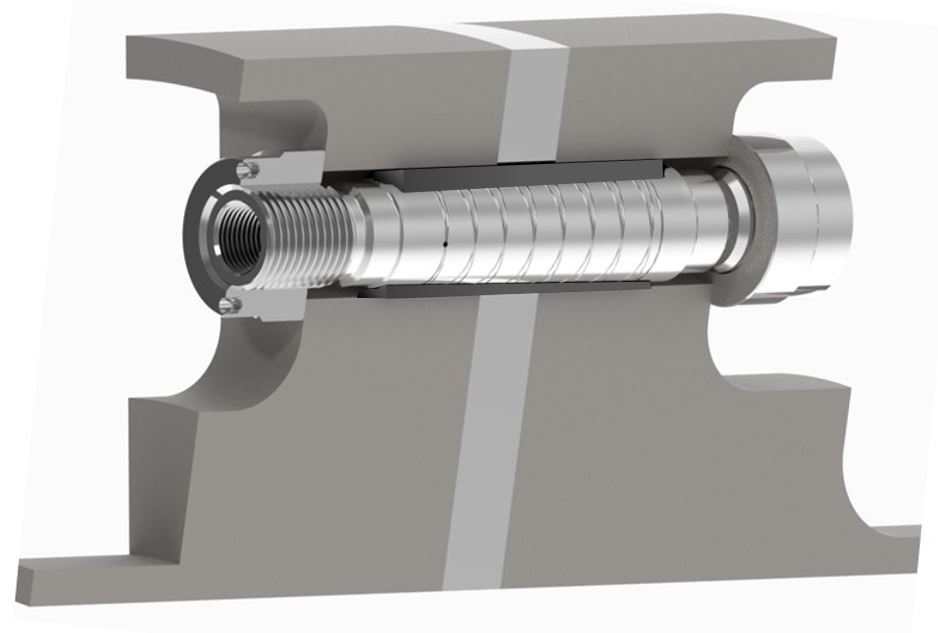 The innovative technology and proven solution.The Pilgrim RadialFit Bolt consists of a tapered body, a matching tapered bored sleeve and two round nuts.
Pilgrim's RadialFit Bolts are a long term investment as they are re-usable, reduce maintenance down times and are a direct retrofit replacement for conventional bolting systems. Specially designed to suit specific coupling geometry, the Pilgrim RadialFit Bolt offers operators a number of significant benefits. As they are installed and removed faster than conventional bolts, less time is required to split and re-build couplings, reducing greatly down time and costs, ensuring improved return on investment (ROI) of the asset.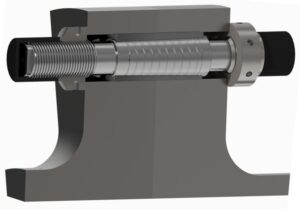 Due to their precise and repeatable location, the bolts can potentially reduce the coupling vibration and coupling slippage, issues often associated with conventional systems. The problem of bolt seizure and surface pick-up are avoided, concentricity is established and maintained even under extreme operating conditions. Once fitted there is no need for re-machining.
Benefits
Faster and easier to install and remove when compared to other bolt solutions
No more costly outage delays caused by bolts getting stuck in-situ
Reduced system vibration
Coupling slippage eliminated
Can be used for accurate foot print positioning for gear boxes etc.
Significantly lower life cycle costs
Reusable
Direct retrofit for conventional bolts
Reliability means more effective planning
Eradicates the need for expensive re-machining
Concentricity easily re-established
OEM approved
Safe and reliable